We want you to succeed and contribute towards a thriving society, whatever your role in it. To do that we offer a full suite of specialist services, each with impact at its heart.
We can help with:
developing and implementing strategies
planning impact – identifying target outcomes
delivering and managing impact
impact measurement framework and systems
impact reporting, validation and assurance
financial, economic, business and governance advice
risk analysis and support
insight and research, including literature reviews
structural and cultural change programmes
transactional advice and support – disposals, mergers, partnerships, joint ventures and acquisitions to strengthen impact
advising on social investment and other non-traditional funding models as well as developing and implementing fundraising strategies
We have people with experience in a range of sectors, so we can choose the tools and decision-making frameworks that will help you most effectively.
Whatever we recommend, we'll always encourage you to look for value beyond just the financial. We'll help you to make responsible use of resources to achieve positive effects and impacts, not just increased production or outputs.
Our work falls into three main areas: Impact Management, Strategy and Governance and Transactions.  Each is described below, with case studies below that illustrating some of our successes.  Everyone is at a different stage in their journey and has a particular set of needs. We would be delighted to talk to you about how we can help you succeed.
Impact management
Impact is the intended (and unintended) outcomes of an organisation's work. We work with you to plan, articulate, monitor and deliver a positive impact through your activities, helping you to identify impact opportunities.
Read case study
Strategy and Governance
Our strategy services help clients at every stage on their strategy journey.  We support clients to develop a better understanding of their business, their markets and their communities, in order to understand the implications of the options available to them.
Read case study
Transactions
Our experienced transactions team helps you to develop your transaction strategy, and support your preparation, including financial due diligence and other 'test and challenge' processes.  We also help with the nuts and bolts of the transaction and can draw in specialist legal and accountancy support from trusted partners.
Read case study
Our Preferred Partners:
Sonnet provides a full range of services to our clients, whether through our own expertise or in collaboration with partners, including our preferred legal and financial services partners Bates Wells and MacIntyre Hudson Associates. Where clients are already working with legal or financial advisers we are happy to consider collaborations if required.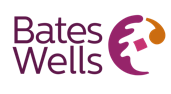 Bates Wells is a UK 100 law firm with a difference.  Bates Wells lawyers believe in making a positive impact, working with a diverse range of clients from global household names, to public bodies, to start-ups. Bates Wells is well respected in the "impact economy" – profit-making, purpose-driven companies seeking to create impact – and is the firm of choice for thousands of charities and social enterprises.  It is the first UK law firm to have achieved a B Corp certification and advises others as they begin their B Corp journey bateswells.co.uk